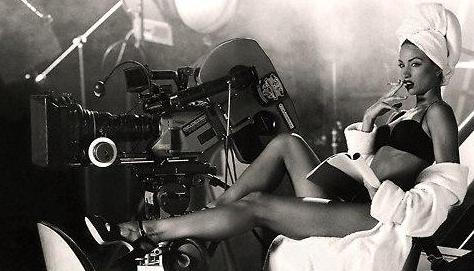 Satisfied Customers

"Best value for the service provided"

Here at NCS, we make computers, and as a part of our marketing strategy we need to make product
literature showing our products and explaining the benefits of using them. NCS was about to
ntroduce a new model of computer, and we needed a company to take product photos of this new
computer for our literature. I started searching the internet for companies that deal with product
photography. I encountered many companies, all claiming to be the best. I explained to all these
companies what we needed, and it was quickly apparent which company supplied the best value for
the service provided. Glenco Films gave us the best services for our money. I saw some of their work
on the internet so I felt reassured they could handle the job. I decided to give Glenco Films a try for
this important job. I was pleased beyond my expectations. The price was great and the response time
was even better! I would highly recommend Glenco Films for any product photography job; I will
use them again.

Brian Gentry
Director of Technical Support NCS Technologies, Inc.


"Accommodated our demanding schedules"

My company has been working with Glen Tharpe Stanley for about 3 years now. Glen Tharpe is an accomplished and technically sophisticated product photographer. He has a great eye and a creative imagination. Glen Tharpe's studio and equipment is every bit as good, if not better, than the (high-priced) studios we've used here in San Francisco. Glen Tharpe has always accommodated our demanding schedules and has gone out of his way to come up with that "hero shot" for our cover images. I always look forward to flying up to his studio in Livingston, Montana for our catalog shoots. Livingston is located on the Yellowstone River in one of the most beautiful, scenic areas.

Ron Gompertz
President of Mosaic Mercantile