Motion Picture Technical Support Publications Division
New, spiral-bound reprint of factory repair manual for the Arriflex IIB and IIC 35mm and Arii 16S / 16M Models. Motion picture cameras, 64 pages. Includes general information, exploded views, wiring diagrams, many other illustrations, troubleshooting chart and complete instructions for repair and adjustment.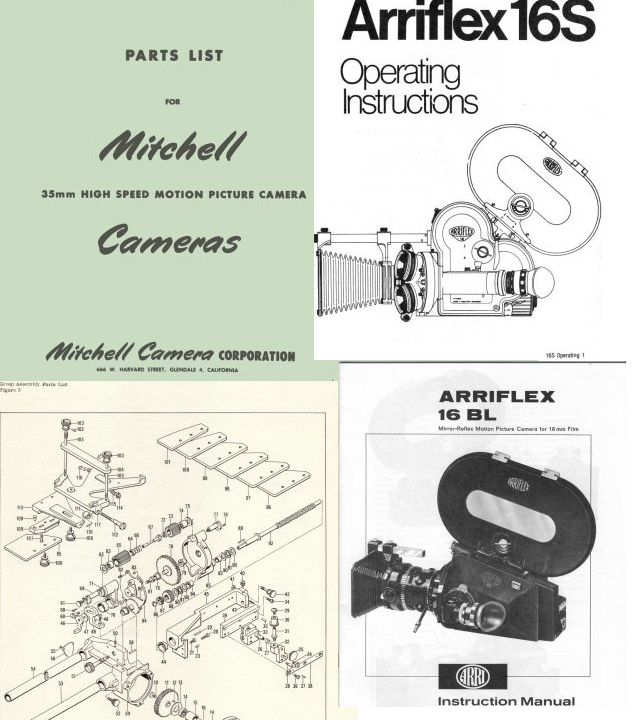 Includes exploded views, extensive modification notices (this model underwent extensive changes during its long life) and repair instructions. Manuals available for various Arri, Bell & Howell, Bolex, Cine-Kodak, Eiki, Elmo, Graflex, Keystone, Mitchell, Nikon, Nikkorex and Singer motion Picture cameras and projectors.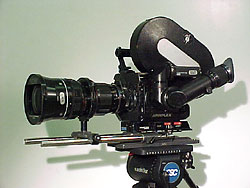 More than 1,500 photographic equipment repair manual reprints available. If you are looking for a specific manual, please e-mail me. If I have the manual you are
looking for, I notify you by e-mail and Quote you a price.
Terms: Prepay for item plus $3.20 for priority mail in the US ($7 for global priority mail to Canada and Mexico; $9 to Western Europe, Australia, Asia and the Pacific Rim). Shipping elsewhere to be at actual cost, to be determined
after close of auction. Immediate shipment on receipt of cashier's check or money order. Personal checks (on U.S. banks only) must clear.

Answers to most general questions on Copyrighted Material
Copyright fine print: Many factory repair manuals are not copyrighted. No copyrighted materials are offered for sale unless one or more of the following conditions exists: 1) I am the owner of the copyright. 2) The copyright has expired and/or was not renewed. 3) The copyright owner has ceased to exist without assigning the copyright, leaving the copyright without an "owner," thereby placing the material in the public domain. 4) The copyright owner has given permission to reproduce the material, possibly in exchange for royalty fees. 5) The copyright owner has elected not to enforce its copyrights, thereby placing the material in the public domain. 6) The materials were produced by and/or obtained from the copyright owner or a source to! whom reprod uction rights have bee




Arriflex Operations Manual 16m, 16s....$25.00
Bolex 16mm EL, EMB Service Manual......$25.00
Glenco Film Productions
158 Pepperwood Street
San Jacinto, California. 92582


(Return to Home Page)